Making your purchase at TCO is a very simple & straightforward processes. We tried to simplify all steps involved so that you will have a seamless experience shopping your telekung with us 😊
Follow step by step as instructed below.

Step 1: Go to your preferred telekung page, scroll down & click 'Add to Cart' button: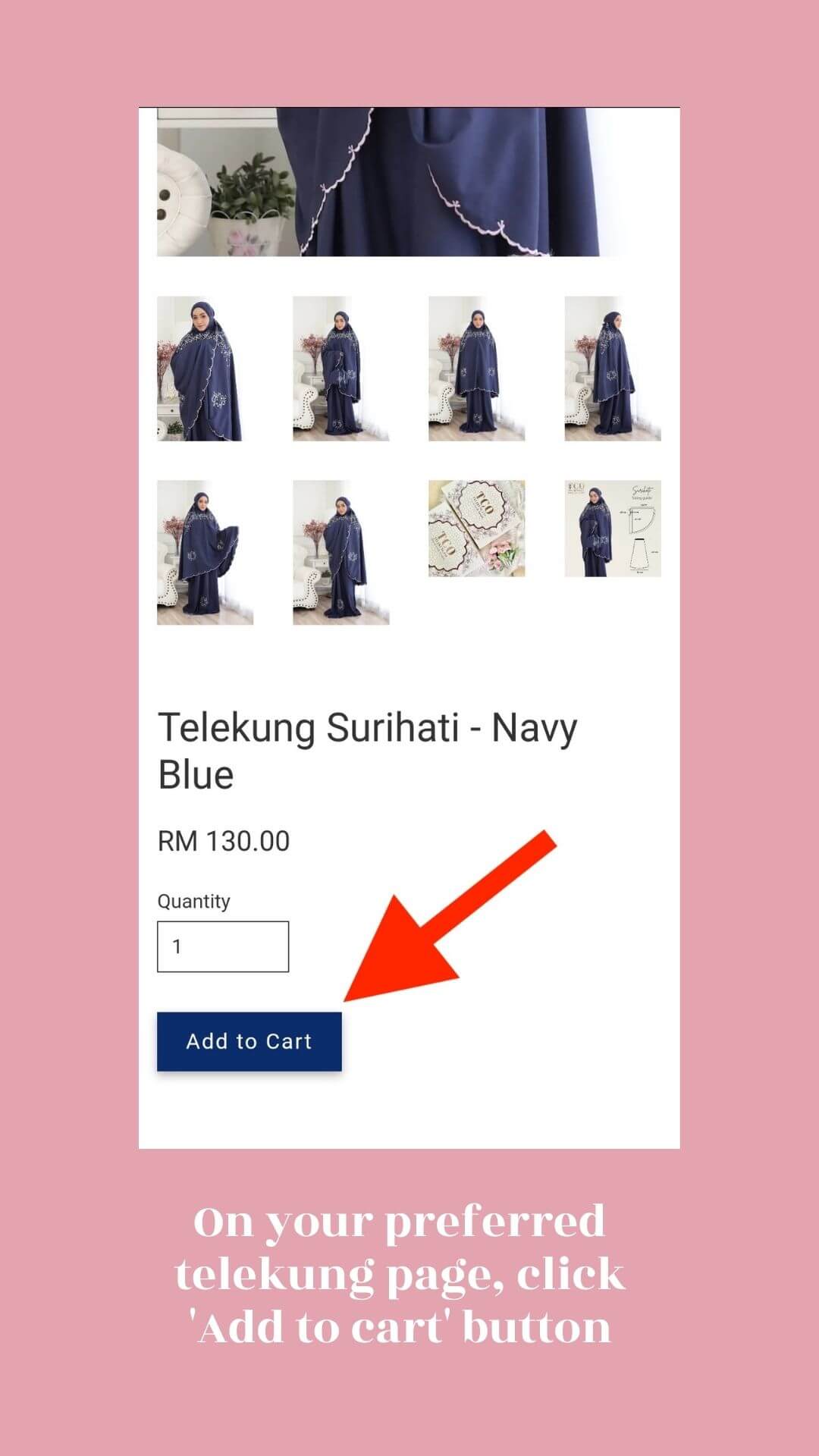 Step 2: Click 'View cart' button to proceed to checkout"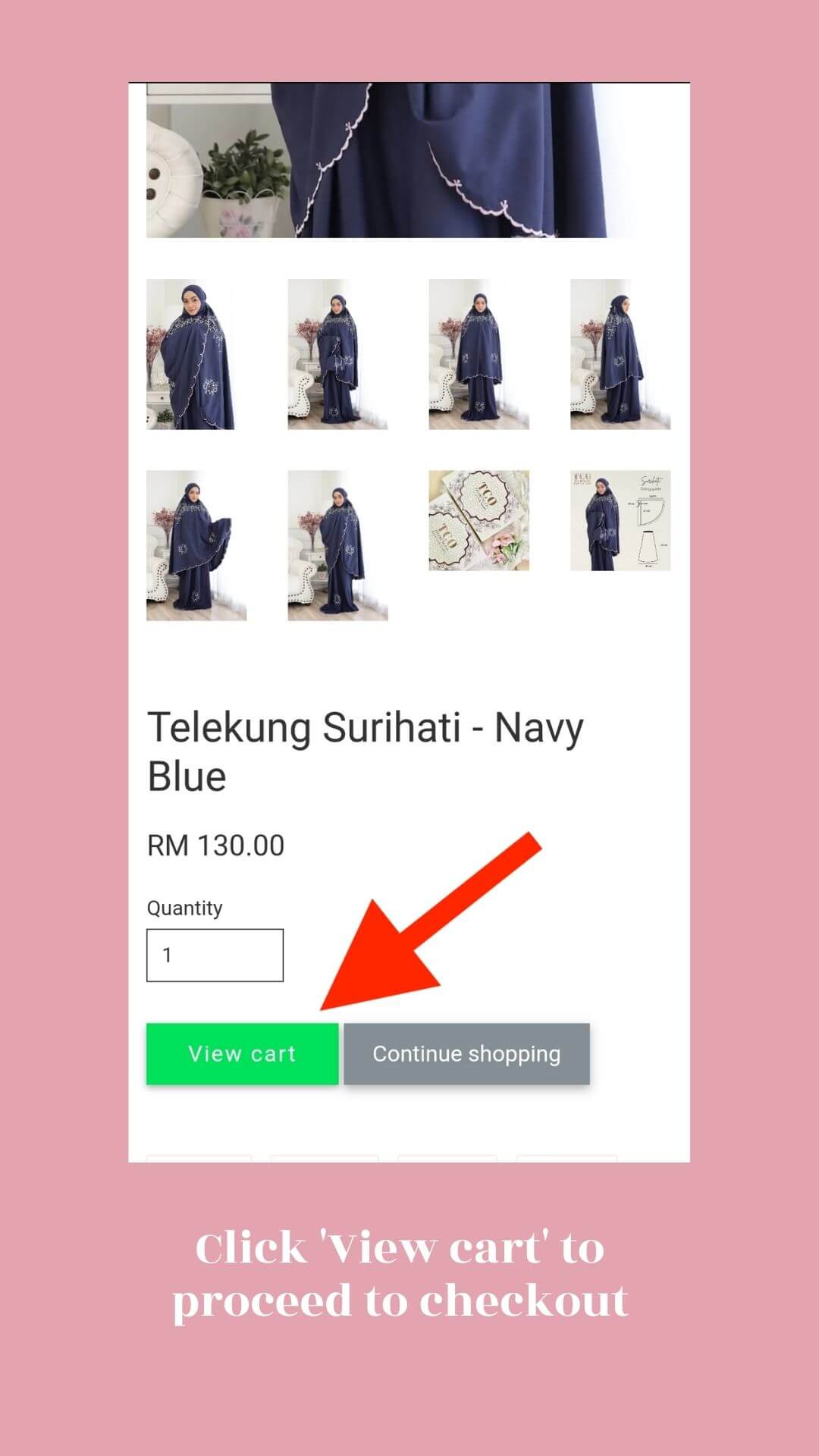 Step 3: Review your items, and if you have voucher code, key-in on this page. Then click 'Check Out' button: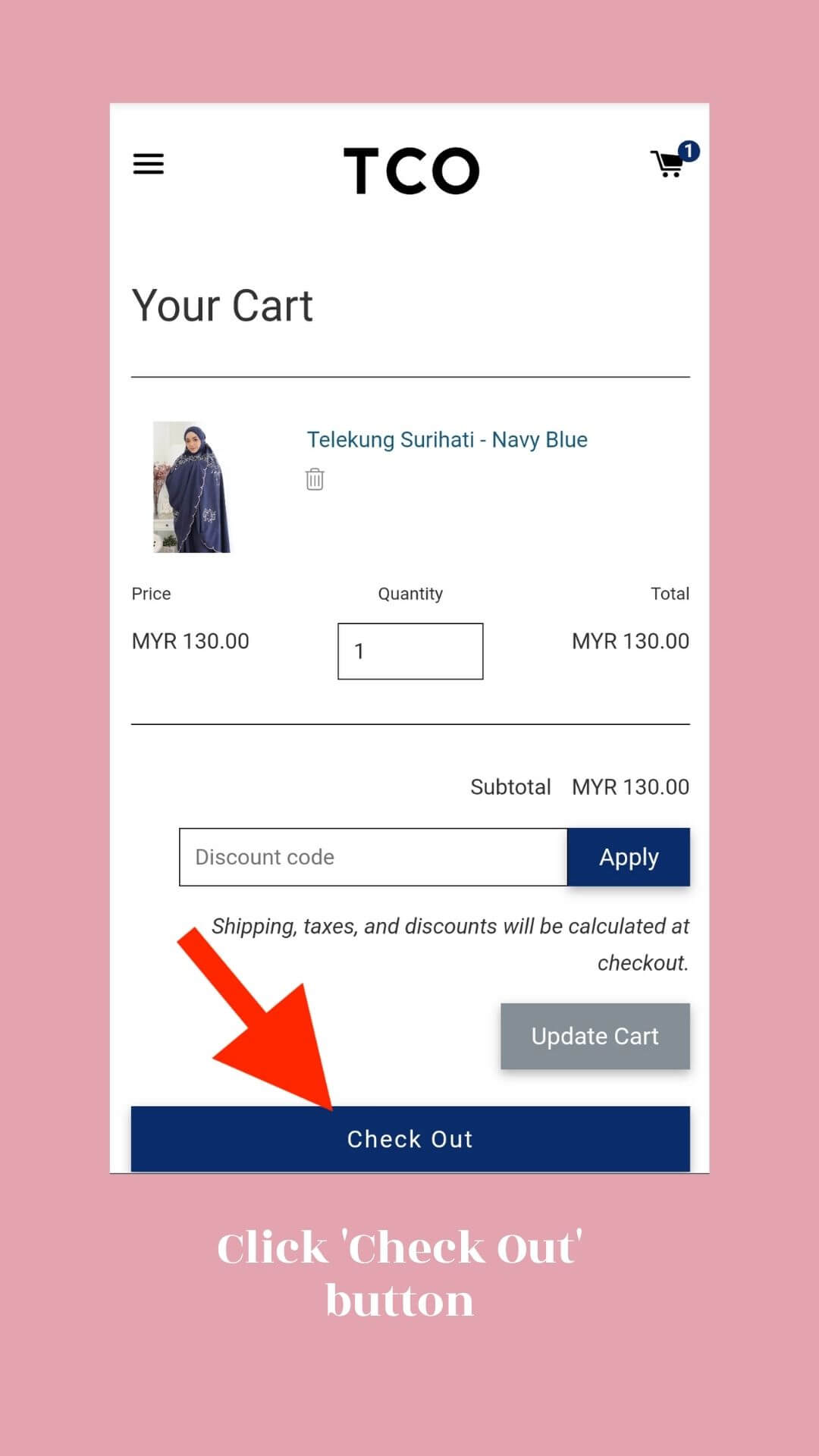 Step 4: Fill in your details (shipping & billing address), then click 'Continue':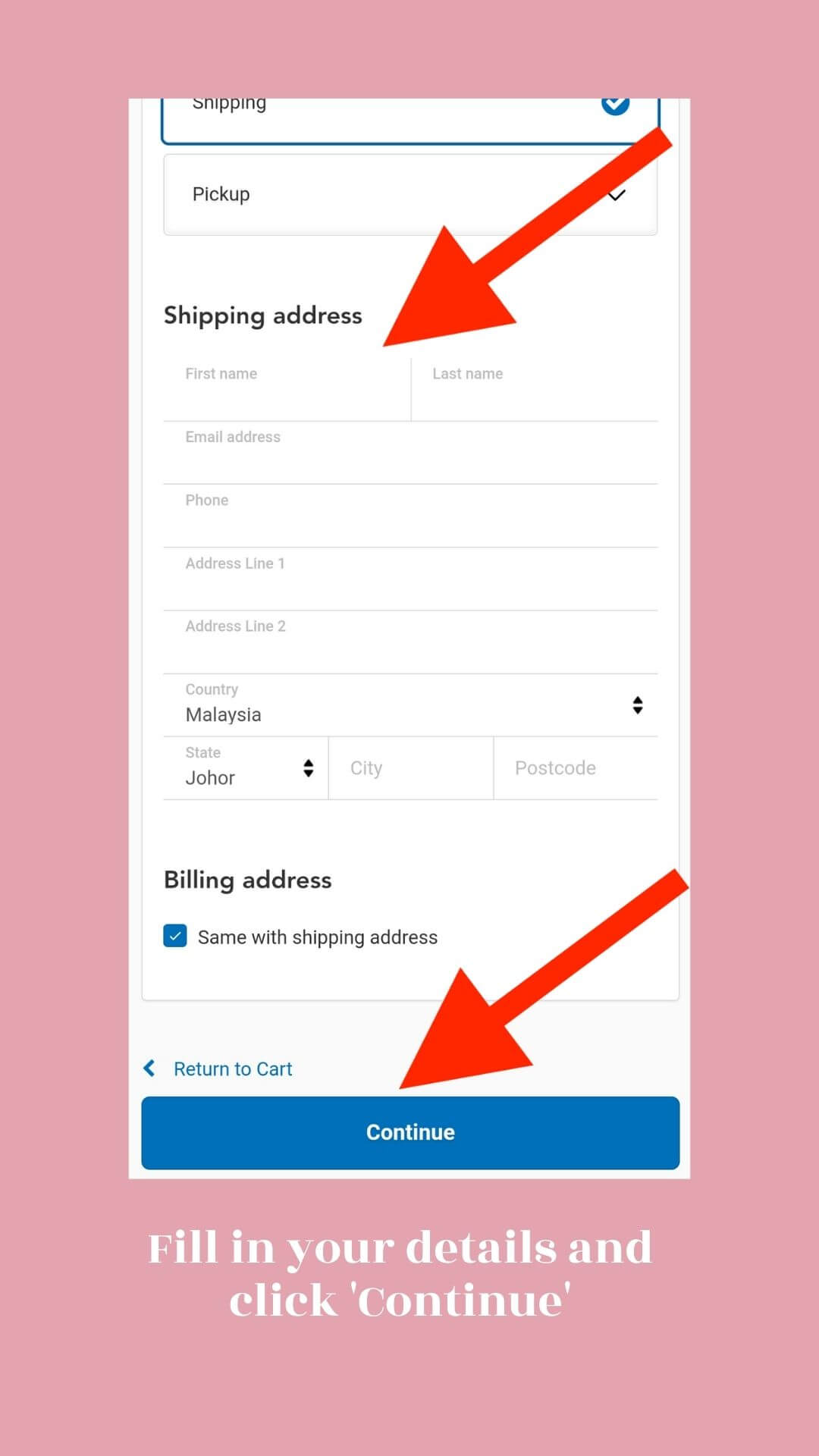 Step 5: Shipping by default is via DHL courier. On this page, click 'Continue':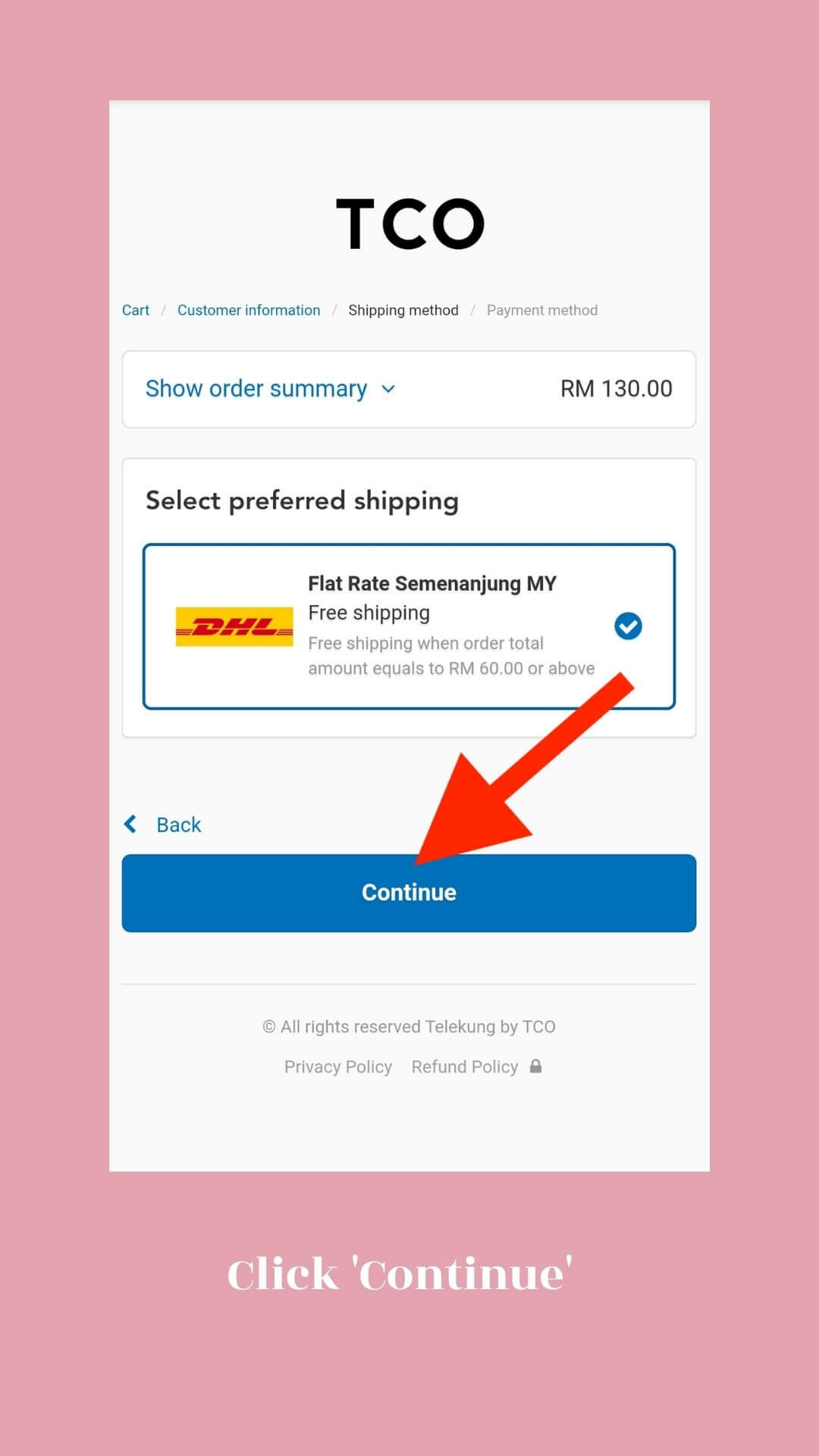 Step 6: Review your details to ensure all are correct. If yes, then click 'Place Order Now':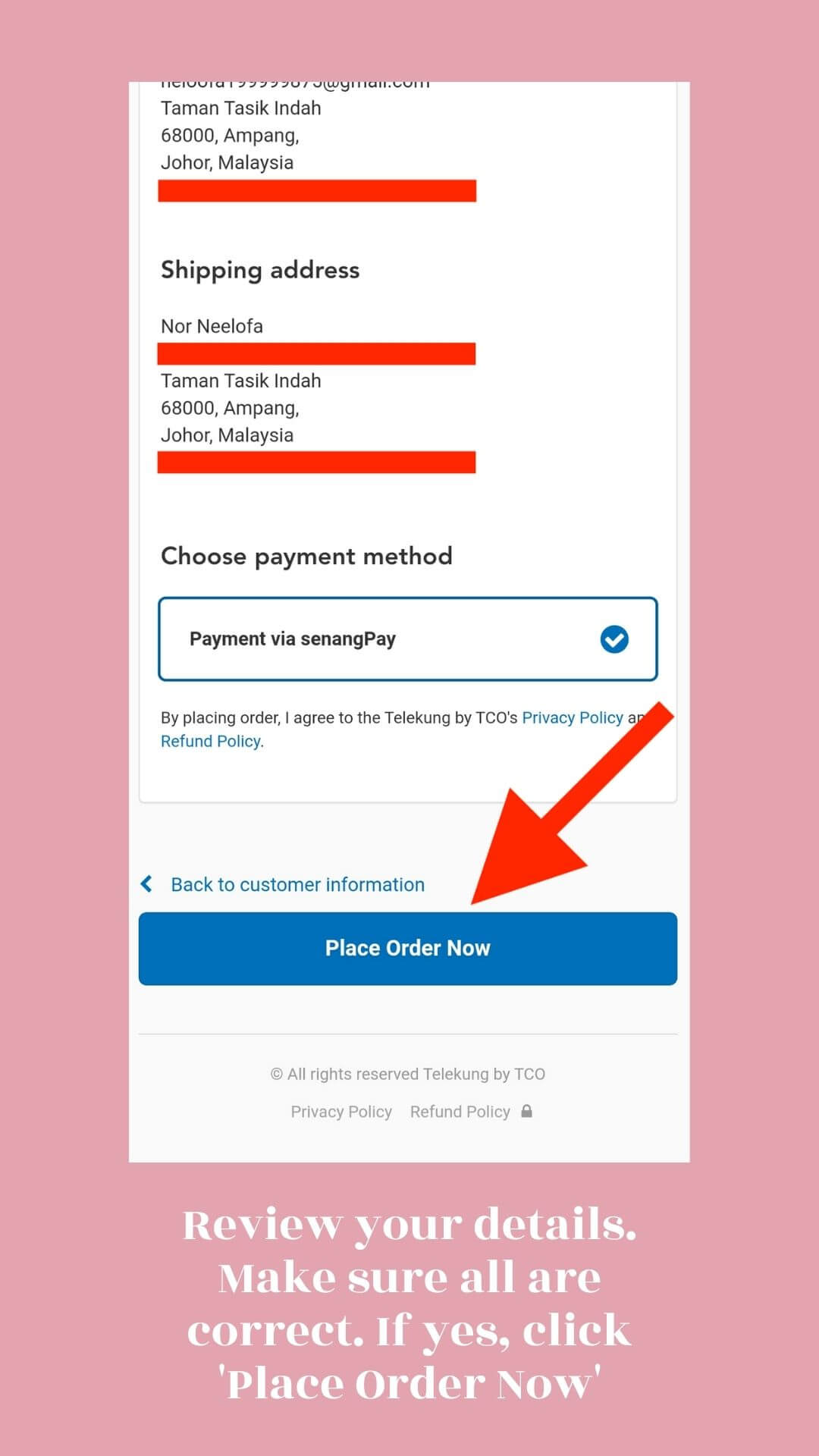 Step 7a: On the payment page, you can either choose to pay via debit/credit card as shown below: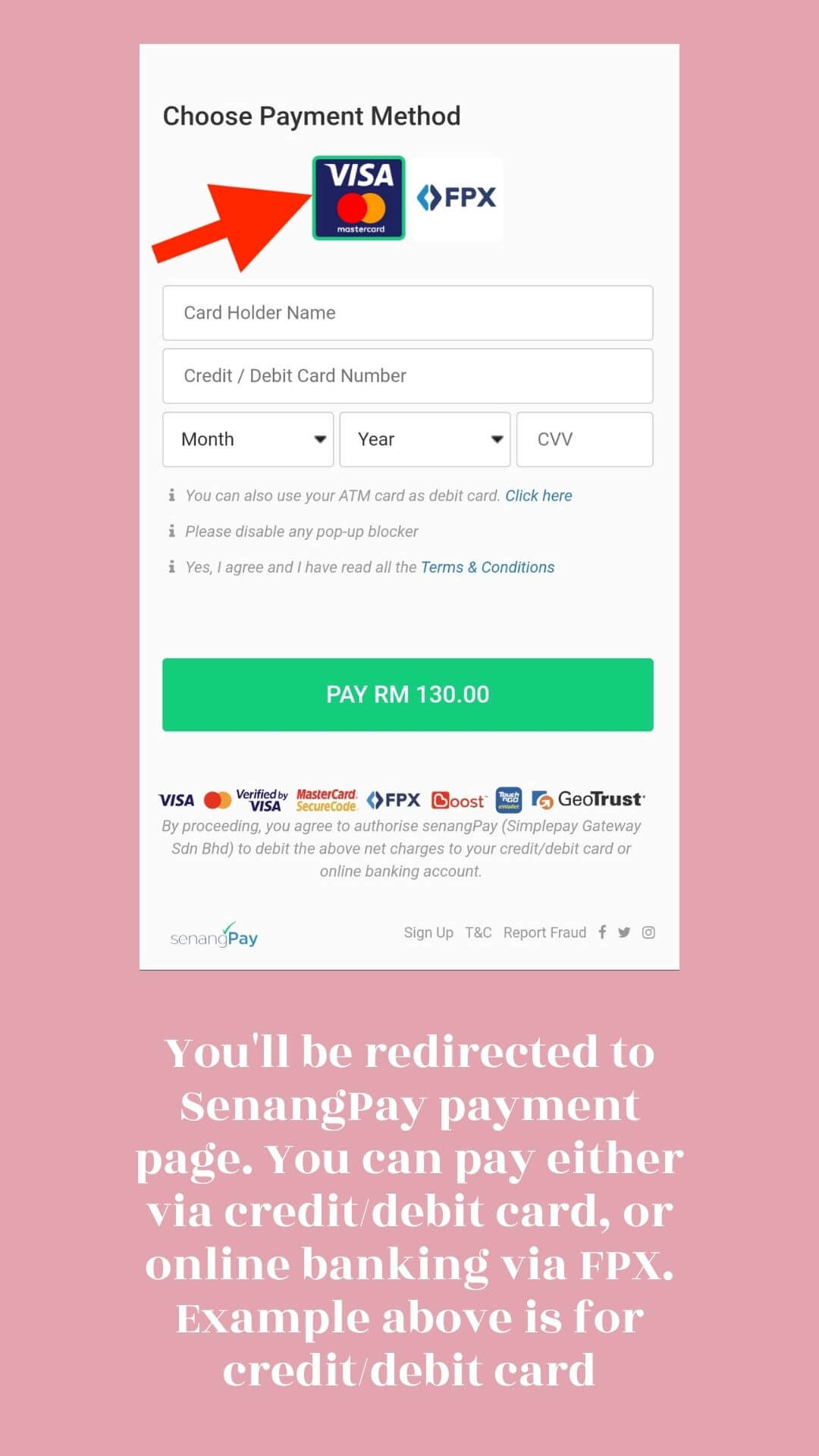 Step 7b: or you can pay via online banking via FPX: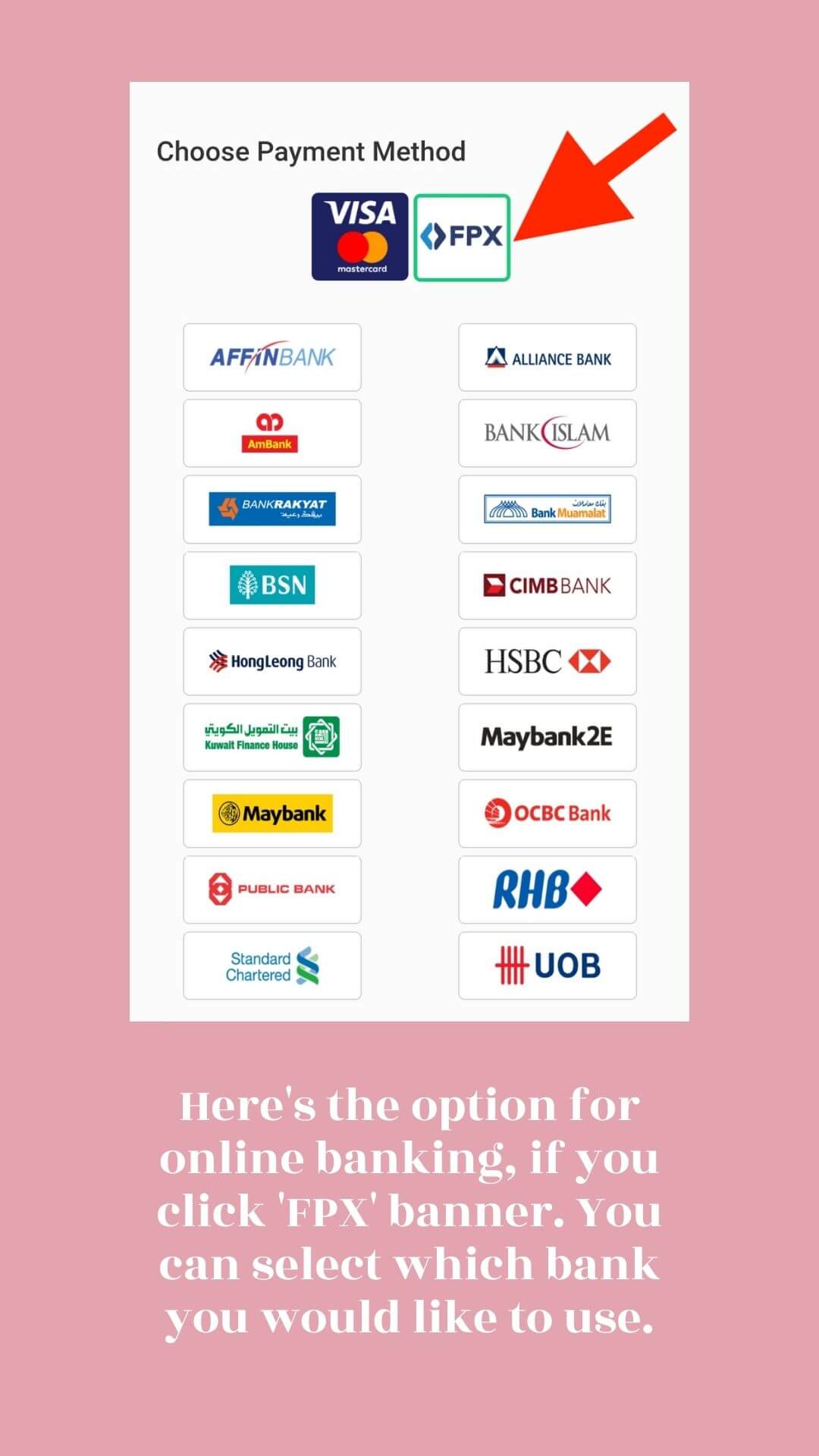 Step 8: Proceed with the payment & wait for your telekung to arrive ❤️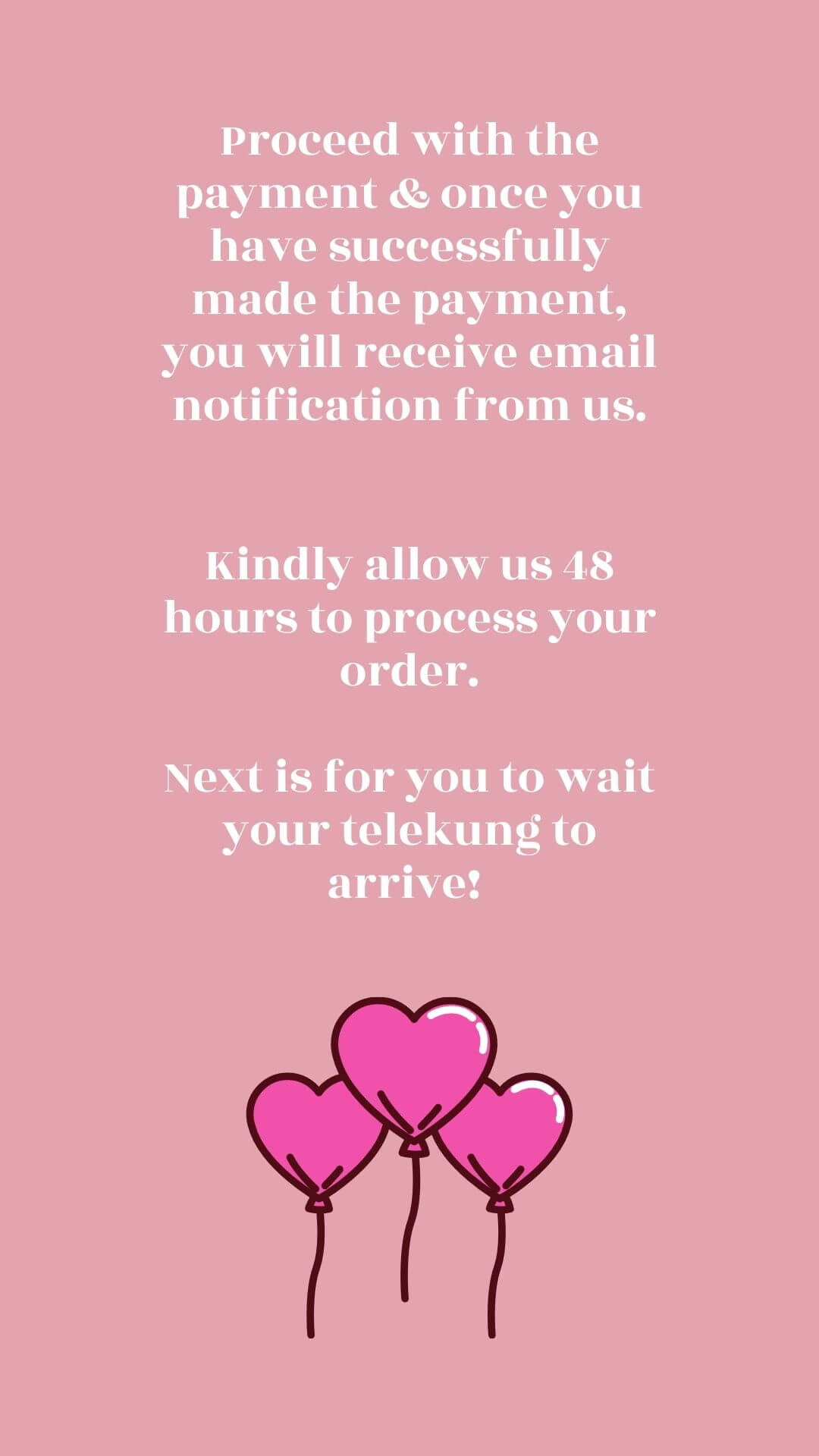 If you need further clarifications, do not hesitate to let us know via email (salam@telekung.co). We are more than happy to assist you, :)