Telekung Juweeta Sky Blue



Remember Camellia? It used to be our best-selling, back then.

We keep getting requests from #TCOFamily to 're-introduce' it back, and finally we gave in to that!

Introducing Camellia 2.0 version, Juweeta 🌹

Pretty flowery embroidery, it now becomes a rhyme 😆

With the purchase of Juweeta, you get:

💟 A set of beautiful telekung (top & bottom);
💟 Beautiful, matching-colored & embroidery telekung bag that can be instantly used as face sajaddah;
💟 FREE mystery gifts;
💟 FREE exclusive TCO wish card - you can put own notes too!
💟 FREE postage for ALL Malaysia address;
💟 FREE TCO exclusive box;
💟 60 days of worry free as our telekung is covered with money back guarantee!

It is another original testament by TCO, crafted with YOU in mind ❤️

Also, Juweeta is made of cotton polyester material that gives the cooling effect to the wearer 🌨️

Grab yours today! 🛍️

*Color might differ slightly from the actual item due to lighting effect on the photo, or your device's display.
🛎️ JUST IN: Make your telekung extra special by having name embroidery on it. Add-on name embroidery today:

https://www.telekung.co/products/tco-exclusive-name-embroidery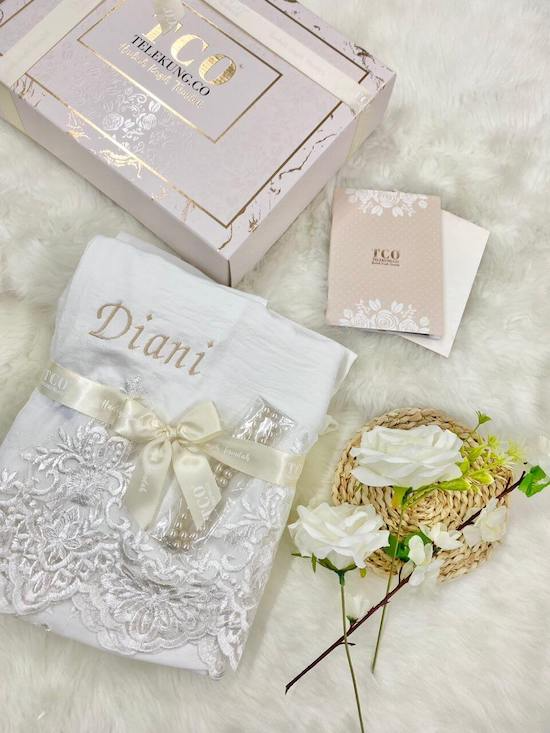 Get this add-on today: https://www.telekung.co/products/tco-exclusive-name-embroidery